About Our Toyota Dealership in Lafayette, IN
Learn More about Bob Rohrman Toyota and What Makes Our Dealership Special
You have a variety of options to choose from when it comes to your Indiana vehicle needs. You might be wondering why you should buy your next car from the team at Bob Rohrman Toyota.
A proud member of the Rohrman Automotive Group, we prize customer satisfaction above everything else. Originating with just one dealership back in 1963, the Bob Rohrman automotive group includes a range of Indiana dealerships. Bob Rohrman, and the folks who came after him, built their success on giving customers more, giving back to our community, and understand that your happiness is the key to our success.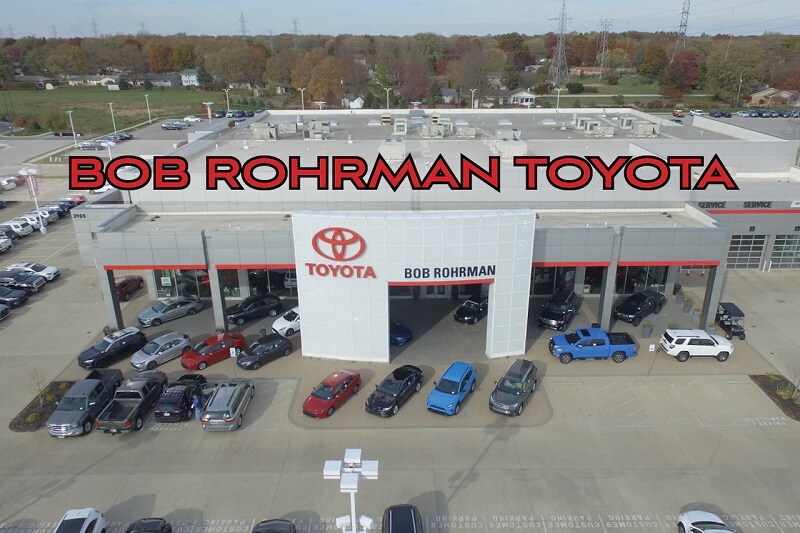 About Bob Rohrman Toyota in Lafayette, IN
Home to a robust new Toyota lineup, our Lafayette, IN dealership is the place to go if you covet the reliability of a new model like the Toyota Corolla, Toyota RAV4, or the Toyota Tacoma.
We're so much more than a place to buy new cars, though! Our team also offers a rich selection of pre-owned vehicles. And if you need financing or service help? You'll find us waiting with affordable options for both!
We take pride in our status as a one-stop shop for Lafayette, IN drivers, and more.
Our Dealership Gives Back to the Our Community
The team at Bob Rohrman Toyota also takes pride in the contributions we make to our local community. Our dealership partners with local charities and non-profits, including Indiana University Health's Child Life Program.
We also work hard to offer support to Purdue Athletics. Members of our team can frequently be found at Purdue basketball, football, and volleyball games.