Bob Rohrman Toyota Proudly Supports Jason Vance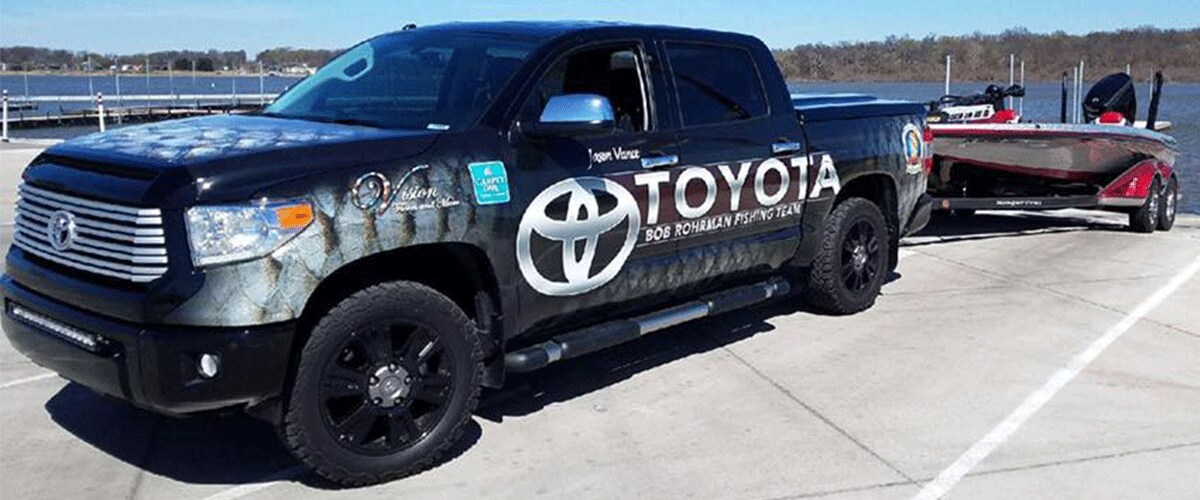 Here at Bob Rohrman Toyota, we enjoy partnering with local individuals who excel at their profession and we are proud of our partnership with Jason Vance. A master at the skill, he's a professional angler near the Lafayette area. When it comes to representing the Toyota brand, Jason does it better than anyone else. 
We are happy to share our partnership with Jason and will continue to be proud to do so in the foreseeable future!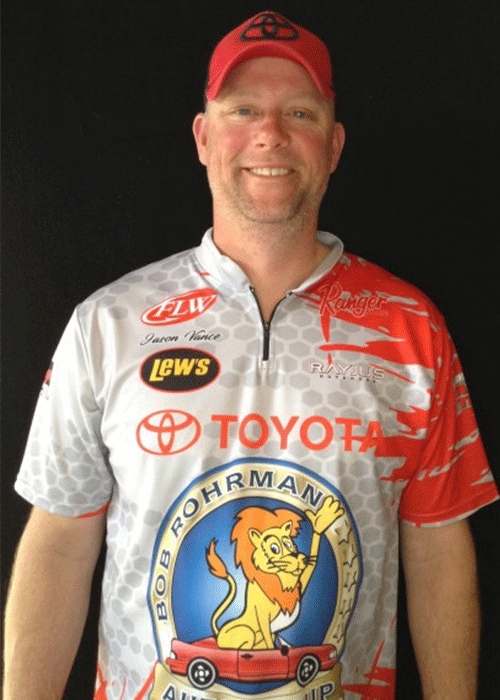 Operating out of Battle Ground, IN, Jason Vance has finished in the top 10 of many recent events. Appearing in well over 14 events, those are impressive numbers for anyone, but Jason makes it look easy. He has operated as a professional angler since 2016 and has caught an impressive number of bass totaling over 90 caught in four-years. He continues to impress us with his capability, and we enjoy his continued success!
Based on testimonials from others who have gone out with Jason, he is nothing if not a consummate pro. Even when he loses a big catch off his hook, he continues to represent the Toyota brand by not letting the frustration get to him, but by being methodical and moving on to the next potential catch. When you want to fish as an amateur and you want the best that the professional world has to offer, Jason Vance is the man to patiently work with you to help you learn the tips and tricks of his craft.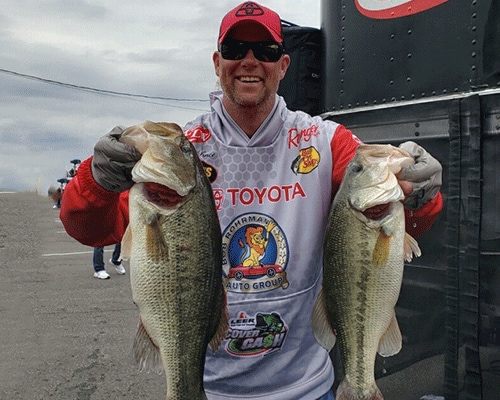 Jason's 2018 Tournament Catch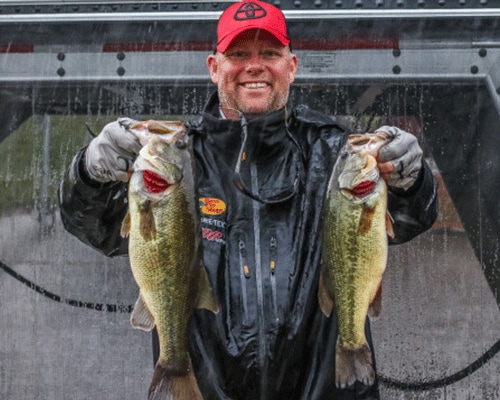 Jason's 2019 Tournament Catch
Jason Vance has proudly represented the Toyota brand in his line of work, and Bob Rohrman Toyota is happy to continue a partnership with him. 
If you would like to see what the Toyota brand can do for you, swing by our dealership and check out the new Toyota inventory, finance your purchase, and take advantage of expert factory-trained service. We're happy to put you behind the wheel of a new Toyota model and show you why experts like Jason Vance prefer the brand.
Hours
Monday

9:00am - 7:00pm

Tuesday

9:00am - 7:00pm

Wednesday

9:00am - 7:00pm

Thursday

9:00am - 7:00pm

Friday

9:00am - 7:00pm

Saturday

9:00am - 6:00pm

Sunday

Closed
See All Department Hours
Dealership Hours
Monday

9:00am - 7:00pm

Tuesday

9:00am - 7:00pm

Wednesday

9:00am - 7:00pm

Thursday

9:00am - 7:00pm

Friday

9:00am - 7:00pm

Saturday

9:00am - 6:00pm

Sunday

Closed
Parts Dept. Hours
Monday

7:30am - 6:00pm

Tuesday

7:30am - 6:00pm

Wednesday

7:30am - 6:00pm

Thursday

7:30am - 6:00pm

Friday

7:30am - 6:00pm

Saturday

8:00am - 3:00pm

Sunday

Closed
Service Dept. Hours
Monday

7:30am - 6:00pm

Tuesday

7:30am - 6:00pm

Wednesday

7:30am - 6:00pm

Thursday

7:30am - 6:00pm

Friday

7:30am - 6:00pm

Saturday

8:00am - 3:00pm

Sunday

Closed