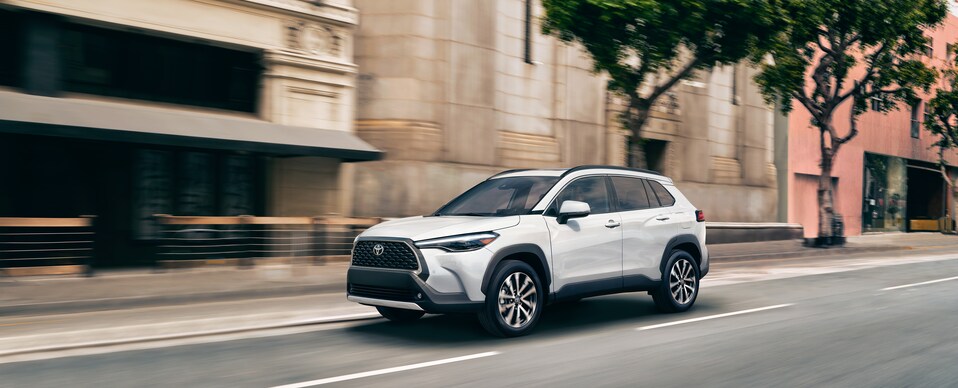 New Toyota Corolla Cross
For Sale in Lafayette, IN
Discover the New Corolla Cross Subcompact at Bob Rohrman Toyota
You're shopping for your next SUV, and you've decided to go with something smaller. Downsizing doesn't need to mean compromising, though! When you shop at a dealership like Bob Rohrman Toyota, you'll find new model options that can deliver the high-quality experience you deserve with the added benefits of a smaller, more convenient package.
Case in point? The all-new 2022 Toyota Corolla Cross. A five-seat subcompact SUV, the Corolla Cross transplants the value of Toyota's popular sedan into a small-bodied model that feels great on the road.
Serving drivers all over the state of Indiana, our team of Lafayette, IN Toyota-brand experts, would love to tell you more about this all-new SUV model.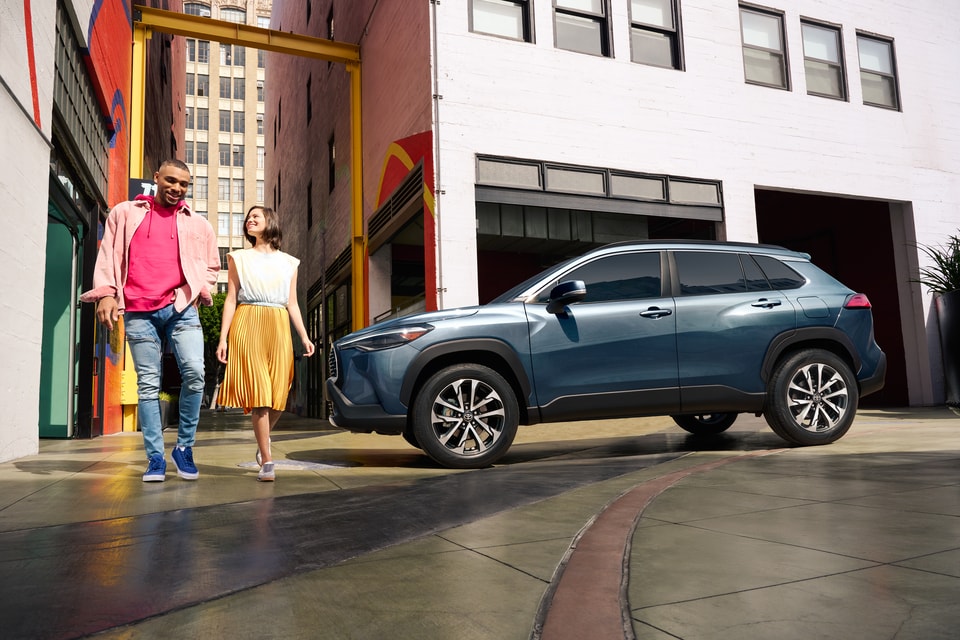 What is the New Toyota Corolla Cross?
As its name suggests, the Toyota Corolla Cross definitely takes some inspiration from the automaker's popular compact car: the Toyota Corolla sedan.
In addition to a similar size and similar design, the new SUV also utilizes some of the same powertrains as its compact car sibling. The new model also offers many of the same features and amenities you'd enjoy in the newest Corolla car.
The biggest thing these two models have in common, though? A commitment to value! If you want a new subcompact SUV that delivers more features at a fair price, the 2022 Corolla Cross is it!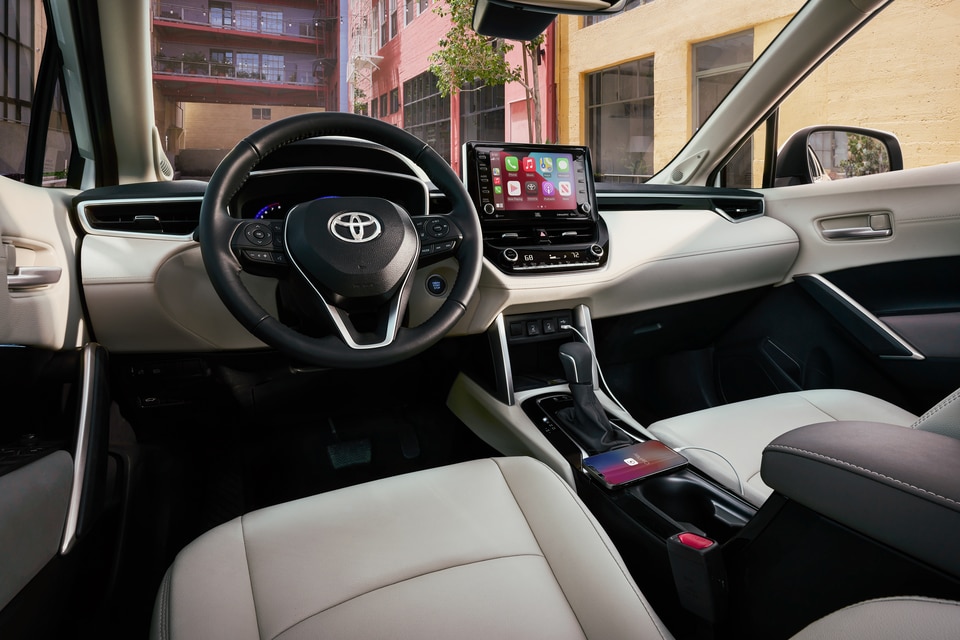 Find the New Toyota Corolla Cross for You
The 2022 Toyota Corolla Cross SUV comes available for sale in three different trims. These include the: Corolla Cross L, Corolla Cross LE, and the Corolla Cross XLE.
True to Toyota form, the Corolla Cross delivers a top-notch experience, from the base model up. Drivers who go home in the least expensive model, the Corolla Cross L, will still enjoy an impressive suite of standard features, ranging from a 7-inch infotainment touchscreen with Apple CarPlay/Android Auto to active assistance features like automatic emergency braking, adaptive cruise control, and more.
Drivers looking for more will find the Corolla Cross's higher-level trims waiting with options like heated seating, automatic climate control, smart-key access, and more.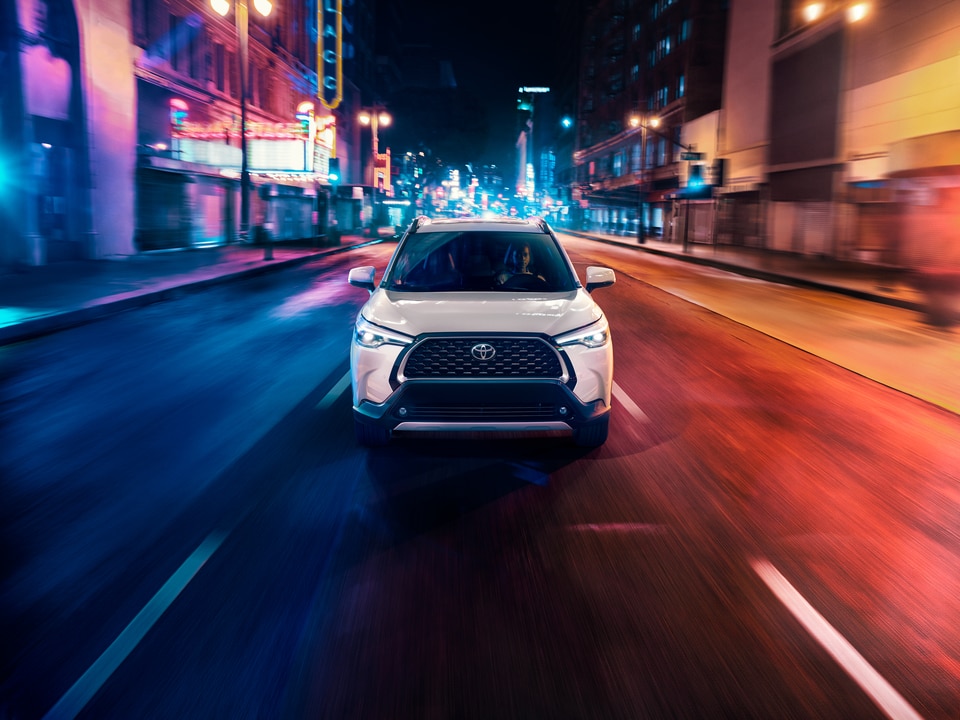 Solid Powertrains to Go with Your Subcompact
What if you're looking for a subcompact SUV with good performance options? The 2022 Corolla Cross will serve you well. The new model offers forward-wheel drive and all-wheel-drive inline-4 engines, each offering solid horsepower and torque, as well as a decent level of fuel economy.
2.0-liter inline-4 (FWD): 169 horsepower, 150 pounds-feet of torque, 31/33 miles per gallon
2.0-liter inline-4 (AWD): 169 horsepower, 150 pounds-feet of torque, 29/32 miles per gallon
With its SUV design, the Corolla Cross offers the versatility drivers look for in models like these. Optional access to all-wheel-drive can likewise bolster your performance for those moments when the road is feeling less than cooperative.
Schedule Your New Corolla Cross Test Drive at Bob Rohrman Today
Are you a Lafayette, IN driver ready to invest in a new subcompact SUV? Contact the team at Bob Rohrman Toyota today and we'll connect you to a new Corolla Cross SUV that you'll love. A test drive in one of these models is all you'll need to discover everything this top-tier subcompact can offer. We have a new Toyota inventory full of impressive models like the Toyota Corolla Cross and more waiting for you.
To learn more about the 2022 Toyota Corolla Cross or our onsite finance center, contact the sales team at Bob Rohrman Toyota today. We'd love the opportunity to answer your questions and tell you about our latest new Toyota lease deals.