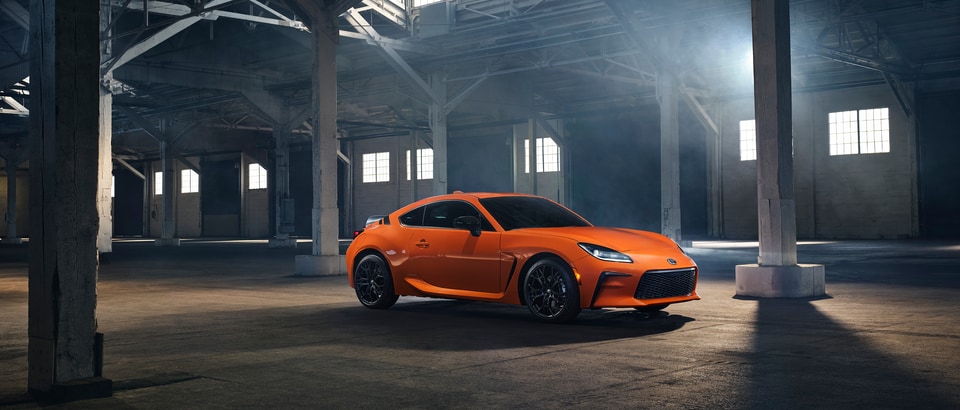 Shop & Compare

New Toyota GR Models

in Lafayette, IN
New Toyota GR Lineup Near Lafayette, IN
At Bob Rohrman Toyota of Lafayette, the new Toyota GR (Gazoo Racing) lineup offers high-powered performance cars to thrill Lafayette, Indiana. The new Toyota GR lineup spreads across three different models (the GR86, GR Supra, and new GR Corolla), your desire for speed and handling may not have been satisfied until now.
While smooth lines and style that exudes "cool" is a big part of why these cars turn heads, the underlying "race-ready" horsepower & acceleration offered by a new Toyota GR is sure to be what makes many Indiana performance car enthusiasts fall in love with these sporty Toyota models. There's definite exhilaration to each offering, all bearing the Toyota GR designation.
Feel free to shop our current selection of new Toyota GR cars, or contact our dealership if you're interested in custom ordering a new Toyota GR to you preferred specs. We're here to help make your dreams come true, with an on-site service department to help ensure your new Toyota GR performs just how you imagine it will.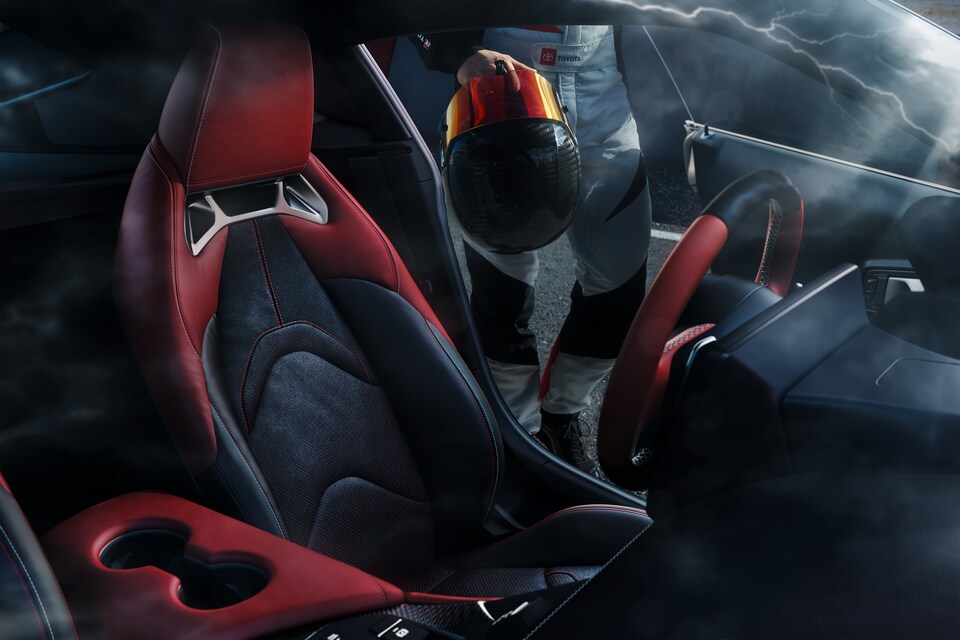 The Toyota Gazoo Racing Family in Indiana
It might be vital for a brand to lend a performance theme to certain capable models. Among the other styles, a track-inspired lineup is the perfect complement and showcases branded ingenuity and engineering.
This remains true of the Toyota GR family. With a stable of models to select from, the client may effectively feed the urge for speed and performance.
So, think of coming autumn weekends savored in a Toyota GR model -- offering the brand's latest technology and engineering prowess.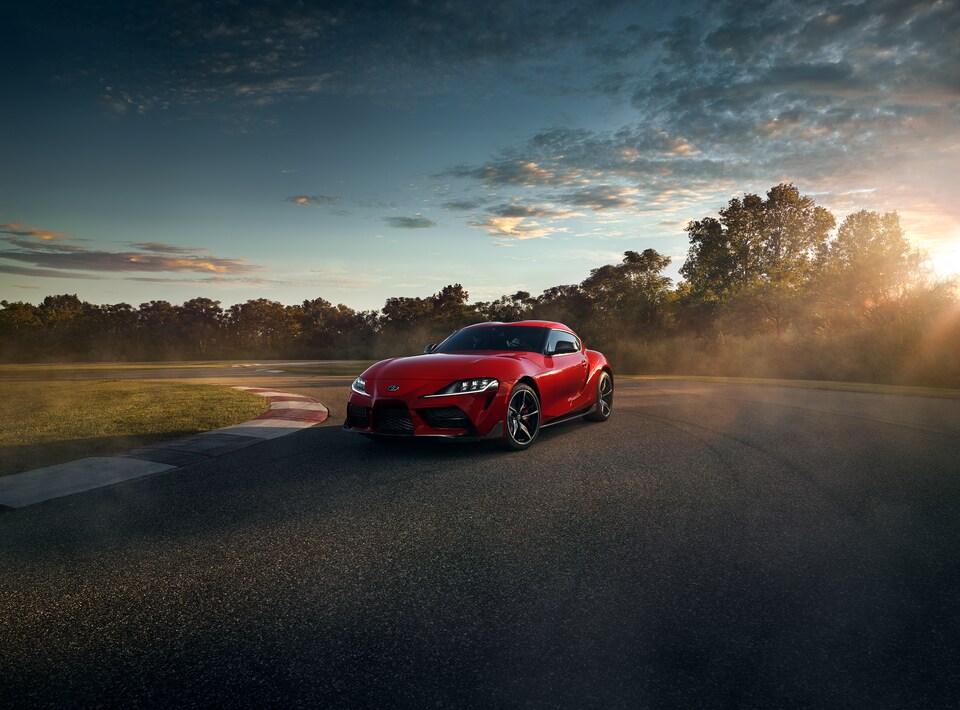 2023 Toyota GR Supra
Toyota GR Supra coupe is presented in four trims, each working its way up to unique powering and handling opportunities. And within this specific lineup are the features, options and elements that promote a sense of the exciting.
Below are key features shared or found specifically in each trim:
To Toyota GR Supra 2.0 is the 2L, four-cylinder turbocharged engine producing 255 hp and 295 lb.-ft. of generated torque.
Toyota GR Supra 3.0 offers up the 3L, six-cylinder engine and 382 hp mated with 368 lb.-ft. of torque generated.
Toyota GR Supra 3.0 Premium transmission choices cover six- or eight-speed configurations and rear-wheel drive for superb handling.
Toyota GR Supra A91-MT will spirit you from stillness to 60 mph in under 4-seconds.
Shop GR Supra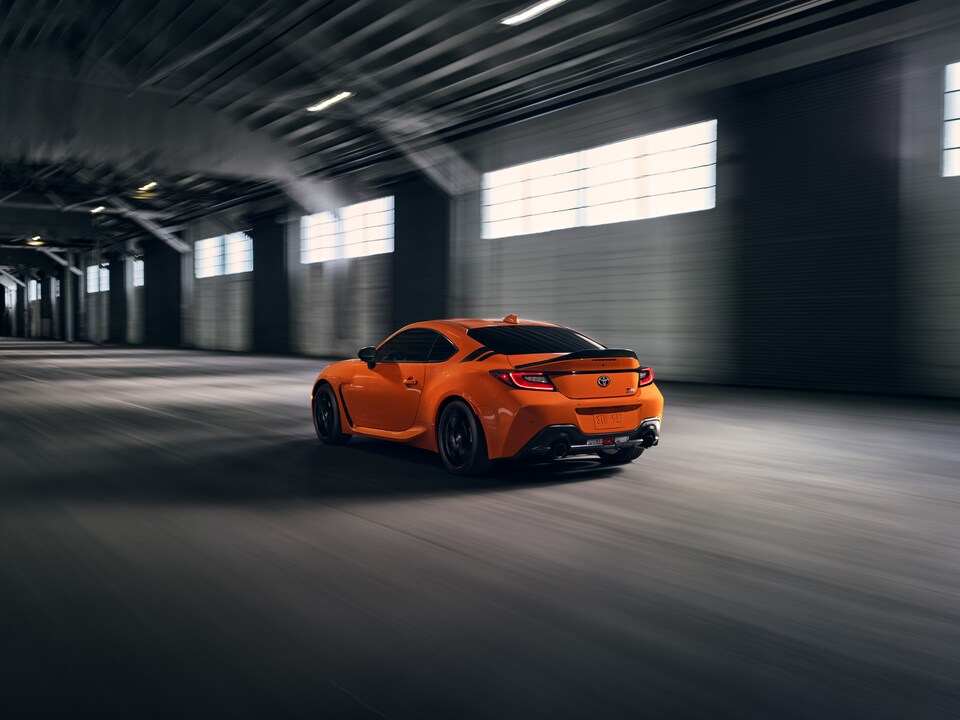 2023 Toyota GR86
Toyota GR86 evokes beautiful contours and sophisticated exterior elements. Headlamps give off a determined look while designed for optimal, aerodynamic efficiency. This value evident in the two coupe trims offered, while harboring all expected features.
Highlighted details below combine for a complete approach to performance rivaling popular European models. Though here, expense is mitigated:
Standard is the 2.4L, four-cylinder, Boxer engine delivering 228 hp and 184 lb.-ft. of generated torque.
18-inch, matte-black alloy wheels are paired to Michelin® Pilot® Sport tires on Toyota GR86 Premium.
Toyota GR86 base gets you from 0 to 60 mph outside Lafayette in 6.1-seconds.
Six-speed transmission choices range between automatic with paddle shifters or manual.
2023 Toyota GR Corolla
You might expect Toyota GR Corolla to pack quite a punch. Your first glance will note a hatchback that's been designed for performance with flared fenders and rear diffuser. This stems from the brand's affinity for motorsports and a genetic code evoking such parameters.
With only one equipment level, Toyota GR Corolla requires no complement but a driver wishing to elevate the experience of driving through Indiana or past Lafayette.
The following are key, standout features:
Powertrain comprises 1.6L, three-cylinder turbo for the earning of 300 hp.
Six-speed manual transmission and all-wheel drive help to deliver 273 lb.-ft. in generated torque.
Forged is the carbon-fiber roof and vented hood for desired sportiness to design and aerodynamics for performance.
Within, seating surfaces feature Ultrasuede® and synthetic leather trimming to a unique gauge cluster harboring driver instrumentation.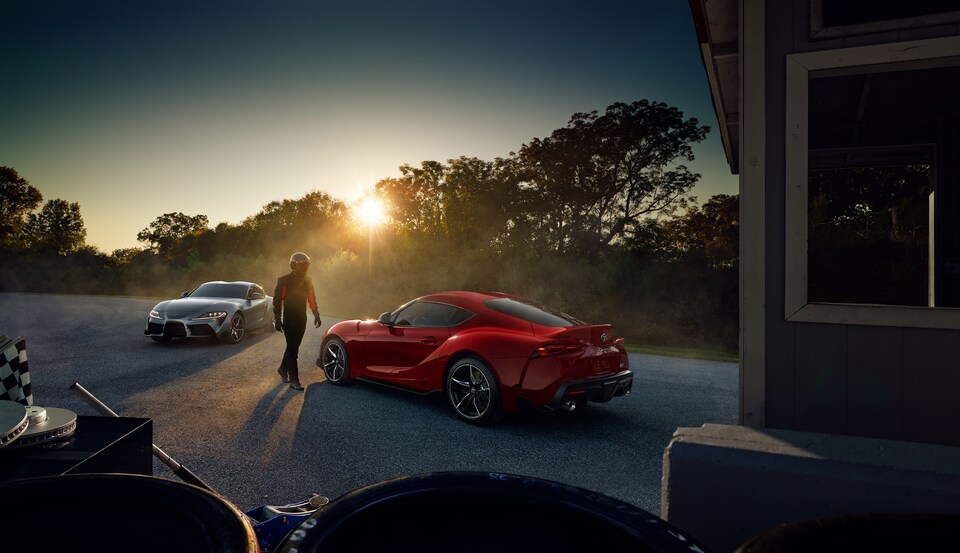 Bob Rohrman Toyota - Lafayette - Get to Know the Toyota GR Family in Lafayette, IN
For more information on the Toyota Gazoo Racing family of models, contact us.
You may even have the opportunity of pre-ordering your specific model and trim. This will save you from the clamor expected when deliveries are soon rolling in.