Clean Air In, More Power Out
Clean air in means more power out. Just like you, your Toyota likes to breathe fresh air, and with a dirty air filter, that can be a difficult task for your engine. Genuine Toyota air filters are engineered specifically for your vehicle to help trap airborne contaminants before they reach your engine, preventing premature wear and extending the longevity of your vehicle. Additionally, a clean air filter improves your engine's performance and fuel economy, leading to a happy driver and happy engine. Here at our dealership, we carry an impressive inventory of Genuine Toyota Parts and have a team of expert technicians working hard to provide the best service possible. When it's time to replace your engine air filter, stop by Bob Rohrman Toyota. Your engine will thank you.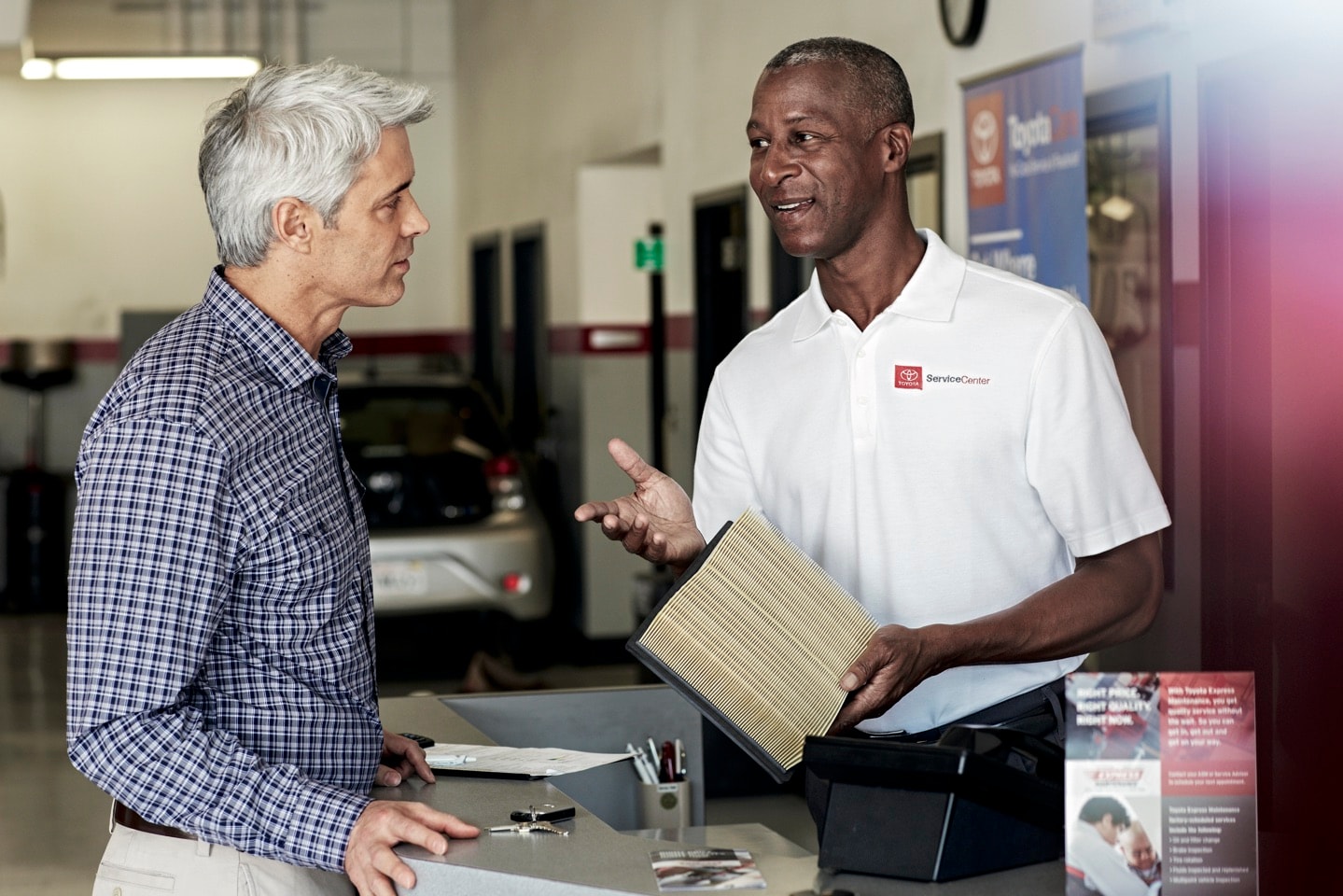 Benefits of Premium Charcoal Air Filters
Triple layer filtering

gives Genuine Toyota air filters their superior ability to trap and retain dirt, dust and other airborne contaminants.



Polyurethane resin frames

ensure a proper fit that will seal out dirt and reduce noise.