Toyota Battery Service & Replacement in Lafayette, IN
As a comprehensive Toyota dealership, Bob Rohrman Toyota of Lafayette convenes a state-of-art service facility onsite for all your Toyota service and maintenance needs.
In this, car battery servicing and replacement is handled by our team of Toyota service professionals. If your vehicle is hard to start or has dim headlights when the engine is turned off, your battery may be getting weak and should be tested for possible replacement. We stock Toyota TrueStart batteries that have been manufactured to exacting standards for great performance.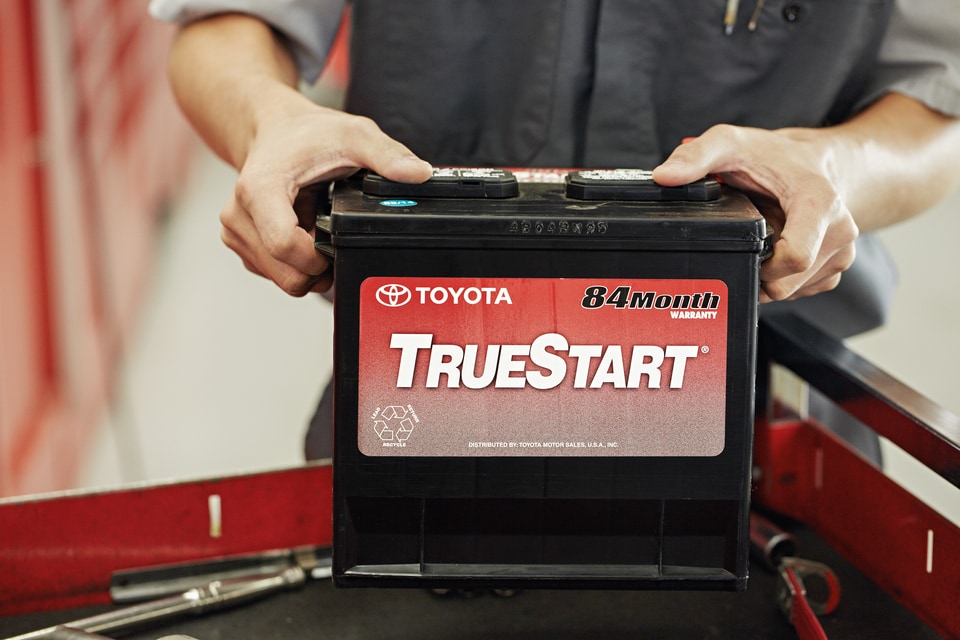 How to Tell if Your Vehicle Battery Needs Servicing
As with any major vehicle component, there are often telltale signs alerting the Lafayette driver to an issue with performance or safety. This extends to vehicle batteries.
Every Toyota battery has a certain shelf life of optimal performance. Though, just think of the myriad systems that require a charge as soon as stepping into your Toyota 4Runner.
From starting in the cold of early morning to your touchscreen display, almost every vehicle function derives power from your battery.
The common signs alerting the Lafayette driver to a vehicle battery in need of servicing are found below:
Delayed starts might stem from a battery that's weak in power.
Powered windows slow to respond and flickering interior lights may also signal a weakened battery.
When looking under the hood, residue that's caked around terminals and plugs deserves removal by trained technicians.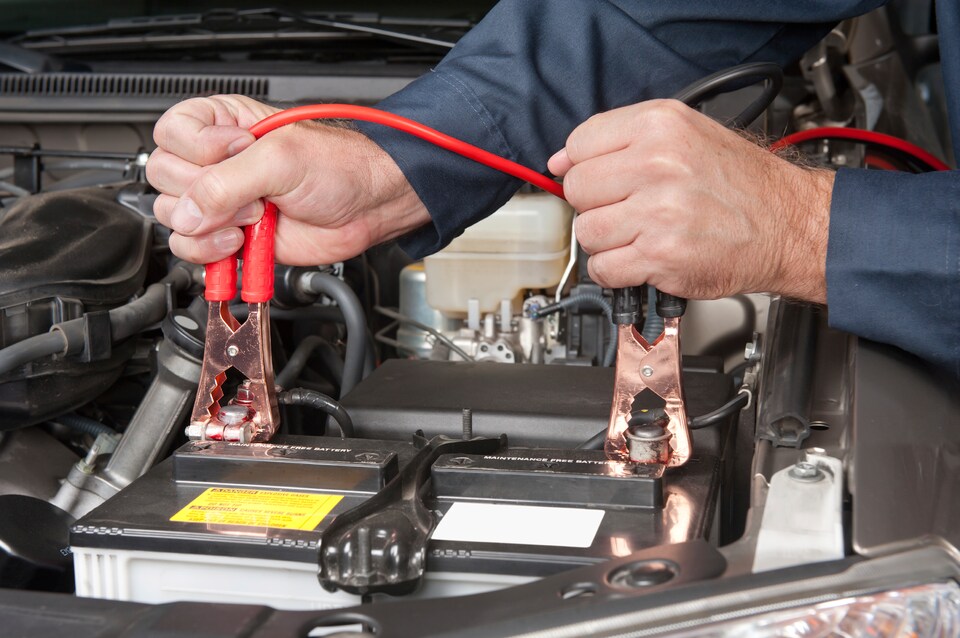 Battery Checks and Replacement in Lafayette
One quick method with which to ascertain battery vitality is a simple power check performed by our factory-trained technicians. This testing procedure will determine battery strength and capacity to store enough power to charge systems and components.
Why You Should Buy a Car Battery From Our Dealership
Should a battery be deemed too worn for continued service, we play host to a full supply of Toyota-certified batteries for easy replacement while you wait. This the main reason why it's best practice to seek out Toyota battery servicing from a reputable and branded facility.
Bob Rohrman Toyota - Lafayette - Battery Servicing, Replacements Performed Daily
Visit with us should you suspect the need of battery testing before colder weather sets in outside Lafayette.