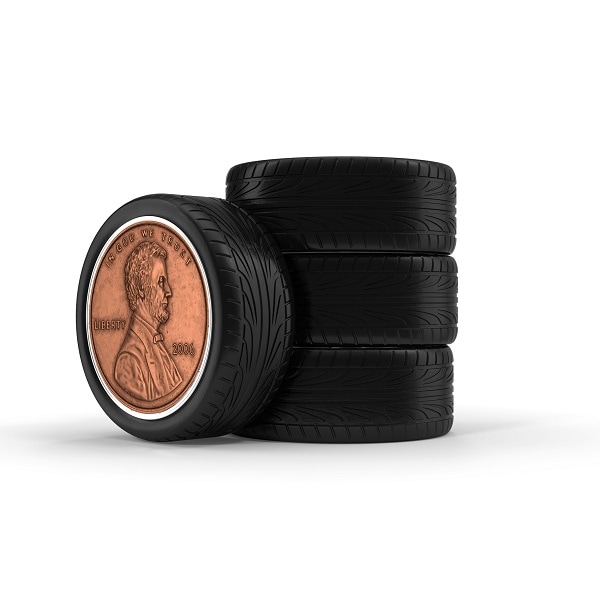 Bob Rohrman Toyota – Lafayette is a trusted source of all Toyota servicing needs. No matter model year or mileage accrued, our brand-certified technicians display their collective talent daily when it comes to a Lafayette driver's vehicle.
And as a convenience extended our Lafayette customers, we're now offering seasonal tire changeovers in time for another Indiana winter.
Tire Servicing, Replacements Performed Onsite
Tires are one of the most important vehicle components. And this requires a constant sense of vigilance to maintain a healthy assortment season after next in Lafayette.
Given the expertise of our technicians and the Toyota brand served, we strongly encourage the Lafayette driver to have your tire assortment serviced and changed over, if necessary, with winter's approach.
As such, the following details highlight our tire-servicing regime:
Tire rotations help to enhance treads and evenly distribute wear across your assortment.
Tire-pressure checks ensure each tire is properly inflated.
Balancing is a process by which weight within the tire itself is proportionately distributed.
Inspections will identify issues with sidewall cracking and bulges, bare treads, valve stems and foreign objects lodged.
Our Tire Store is Conveniently Situated Onsite
Should any tire be deemed too worn for continued service, it's best to seek the services of trained technicians who may draw from a full tire supply onsite. With this stock on-hand, all the most popular of tire brands are represented.
So, should your Toyota 4Runner require an all-terrain setup, there's the proper tires within arm's reach. This convenience also extends to performance-enhancing tires and all-weather assortments, too.
And with our professionalism intact, any seasonal tire changeover is performed while you wait within a comfortable lounge area.
Bob Rohrman Toyota - Lafayette – Get Your Seasonal Tire Changeover Done Today
Simply visit with us and get your tire assortment changed over for seasonal appropriate tires for a safe holiday season.